Case Study
-
Unleash Your Cell Growth!
MassCells is a multi-purpose platform for a healthy lifestyle and social network with the possibility of using personal coaches, monitoring exercise results, and the entire nutritional program.
Client

MassCells

Year

Service

MVP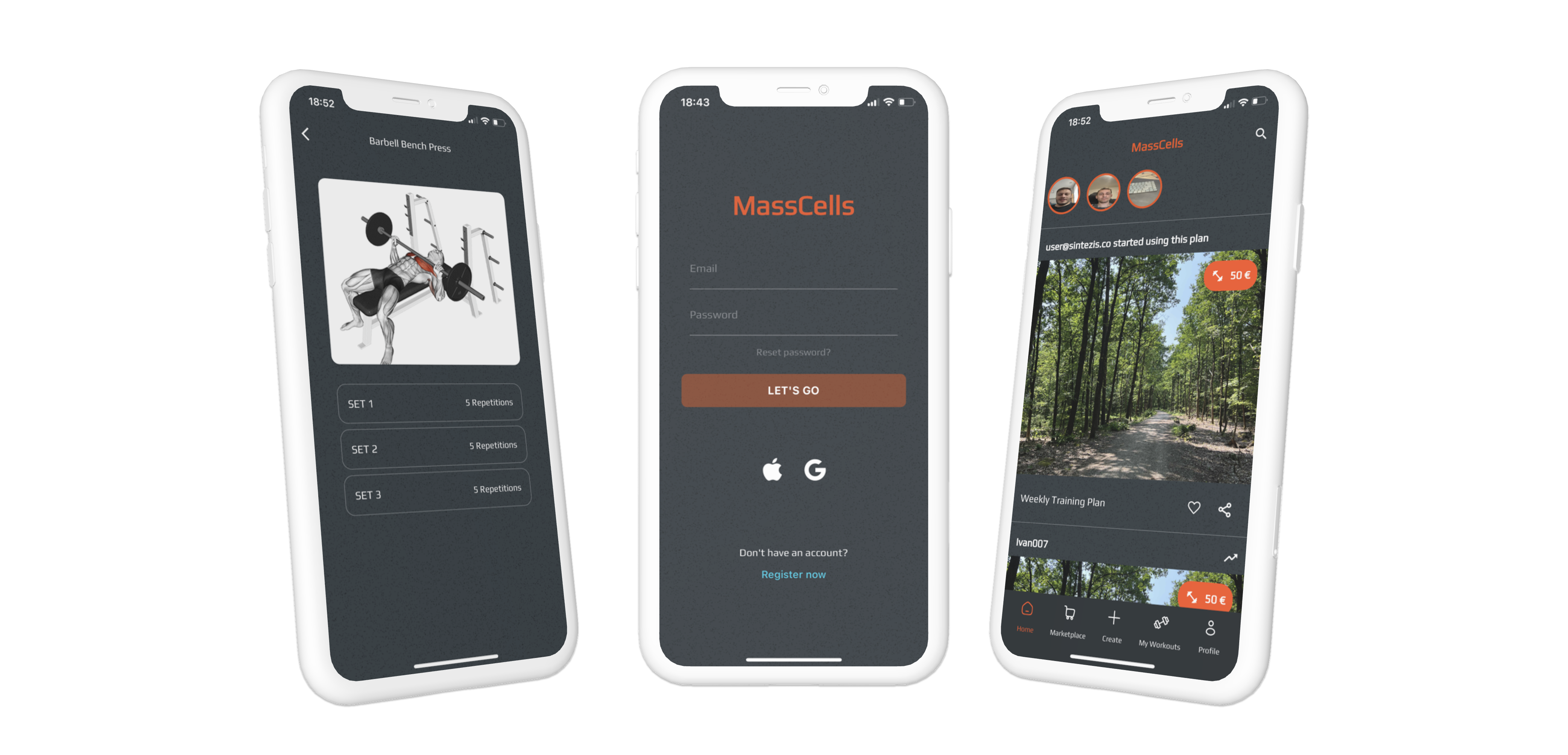 Overview
Two friends with a shared vision sought to create an app that would redefine the fitness world. MassCells was born from this vision - a platform where personal trainers could enhance their brand, expand their reach, and users could pick from a variety of trainers, informed by previous client experiences and fitness routines.
Armed with a freshly raised pre-seed round and a dream yet unrealized, they approached us. The pandemic had already taken a toll on their timeline, and they were in dire need of technical guidance to build their MVP with haste.
Enter Codilas. We hit the ground running, and after three months of dedicated development and tireless teamwork, the MassCells application was ready to take the world by storm. Today, it stands proud on both the Apple and Android stores, a beacon of fitness and connectivity, brought to life by an unstoppable vision and our unwavering commitment to delivering digital excellence.
What we did
Flutter Mobile Development
Backend
AWS