Case Study
-
Travel to places you actually want to go.
We help you find destinations that are uniquely you, featuring trips fit for whatever you are feeling.
Client

Elude

Year

Service

Travel Platform Development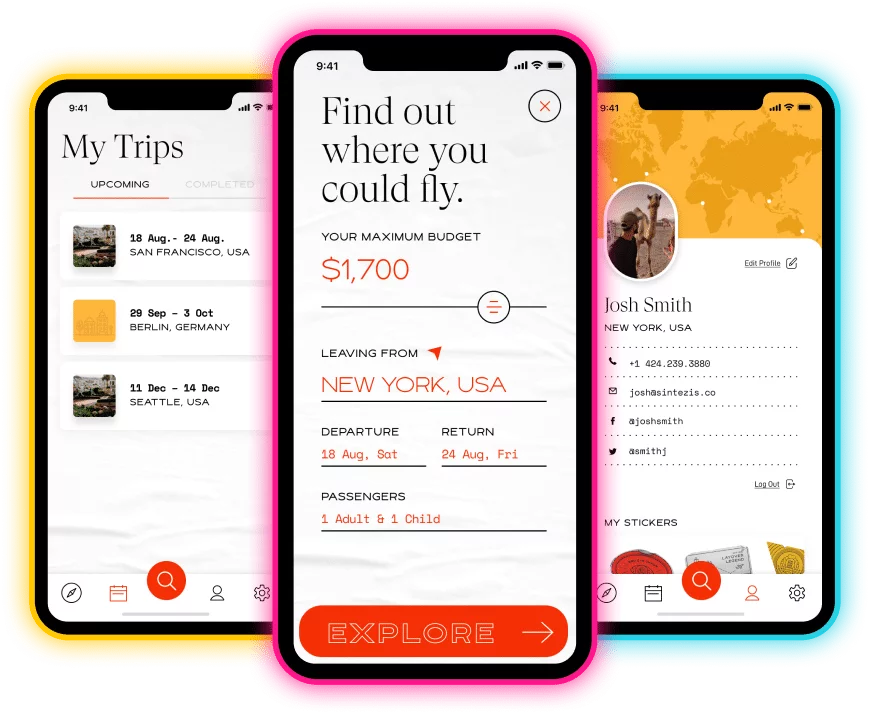 Overview
Fueled by a shared passion for spontaneous travel and a desire for a budget-based trip planning solution, co-founders Alex Simon and Frankie Scerbo conceived the idea of Elude. Inspired by their own experiences and recognizing a shared interest among thousands of others, they took a bold leap, bidding their jobs farewell to embark on the journey of creating Elude.
As their trusted tech partners, we at Codilas joined them on this thrilling ride, right from the pre-seed rounds up to Series A. Together, we took Elude from an MVP to a full-fledged product. Reflecting the wanderlust spirit of its founders, Elude now stands as a testament to vision, audacity, and the magic that can be achieved when great minds and skilled developers come together.
What we did
Web
iOS
Backend
Infrastructure